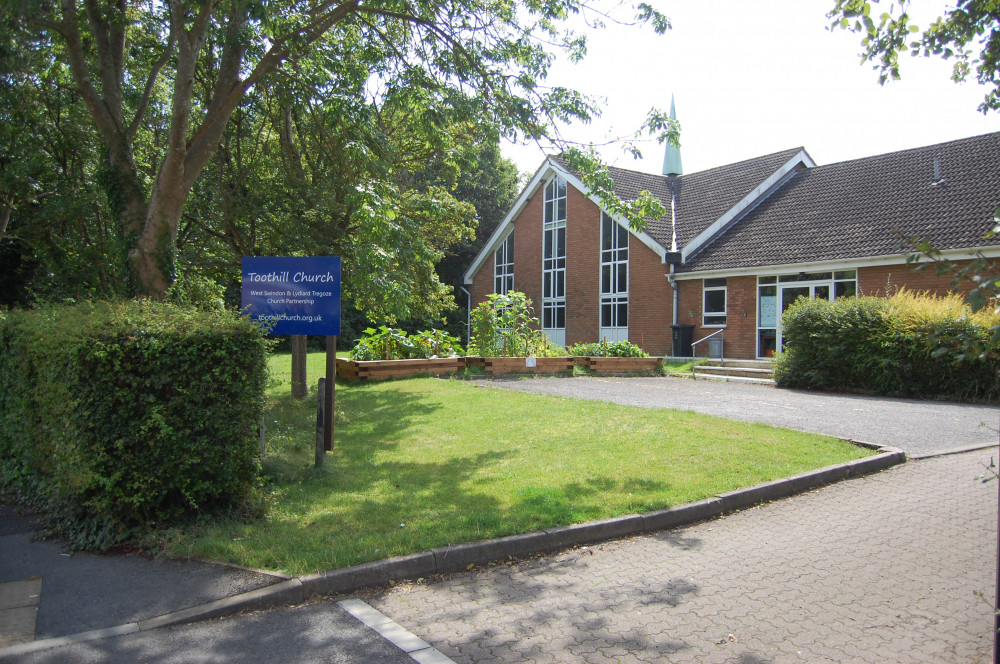 Welcome to Toothill Church. We are a mixed bunch of people with a variety of backgrounds, and most, but not all, live within about a mile of the church. We are not perfect, but we are seeking to find out what it means to be a Christian in today's world and to live that out.
We would love to see you at one of our services or other activities.
For Safeguarding policy https://wswinlyd.org.uk/council/policy/safetogrow.html
Toothill Minister - Revd Rachael Wilson; Tel:01793764330 rev.rachael.wilson@gmail.com
Partnership Minister – Revd. Capt. Clive Deverell: Tel: 01793877111 clive.deverell@btinternet.com
Partnership office – Tel: 01793 874221 wspartnershipoffice@gmail.com
For enquiries for Toothill Church: please contact: toothill.church.secretary@gmail.com
For booking the church: (Not available due to Covid Regulations)
For receiving the Newsletter every week via email: david11hoar@gmail.com
For all other enquiries please use the contact form
Owing to Corona Virus threat we regret to say all activities and Sunday worship within Toothill Church have been cancelled until further notice. The situation is being reviewed regularly and any changes will be notified on this page and in the Newsletters. If you wish to speak to a minister regarding pastoral visit please use the address and telephone number for Rev Rachael Wilson above.
Sunday Services are by Zoom, Service starts at 10.30 am Zoom opens about 10.15 am
Sunday 28th February Rev Capt Clive Deverell 2nd Sunday in Lent
Sunday 7th March Rev Rachael Wilson 3rd Sunday in Lent
Sunday 14th March Mrs Rachel Dowling 4th Sunday in Lent Mothering Sunday
Sunday 21st March Mr David Hoar 5th Sunday in Lent
Sunday 28th March Mr Mark Dowling Palm Sunday
See Calendar for details of how to join us.