Lent & Easter Specials
Water Aid

During Lent we are collecting our small change again. Clean water is so vital to our lives.
During Lent 4.000 children will die, simply because they don't have clean water to drink – just £15 can help one person to gain lasting access to safe water. So bring your small change and put it in the bucket – or bring it on Easter Day – we can then give thanks for our safe water, and the water of Life.
---
Lent Course 2018 The Partnership Lent Study will follow the lent course "Finding a Voice" based on the film "The Kings Speech". The study guide is written by Hilary Brand. It is not necessary to purchase the book but if you do it's ISBN is 975-0-232-52893-0. There is no need to have seen the film in advance. (But if you have you know how it ends!)
The course will run over five sessions on Tuesday evenings in Lent from 7.30 pm - 9.00pm preceeded by tea and coffee. The sessions will incorporate excepts from the film. bible study and questions.
Tuesday 20 February - The stuff of nightmares and the power of friendship Tuesday 27 February - Chasing the dream or fulfilling the calling Tuesday 6 March - Pressing forward and breaking through Tuesday 13 March - Poisenous words and profane responces Tuesday 20 March - Eloquence for evil and stammering for good
---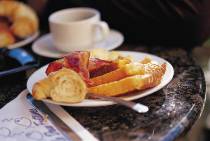 Sunday 25th March 2018 Palm Sunday
10.30 am Partnership Worship at Toothill Church. The preacher will be Revd Gerald England (URC)
Wednesday 28 March 2018
Morning Service at 11.30 am at Toothill Church led by Revd Trevor Day (Anglican)
Maundy Thursday 29 march 2018
7.45 pm Partnership Service of Holy Communion at Holy Trinity Shaw- No service at Toothill
Good Friday 30 march 2018
10.00am at Westlea Church
2.00pm Holy Hour at Toothill Church
7.00pm Tanebrae at St Mary Lydiard Tregoze
Easter Day
TBA Partnership Easter Sunrise Vigil and Communion at St Mary's
10.30am Holy Communion Toothill Church led by Mr David Hoar (URC Lay Preacher)